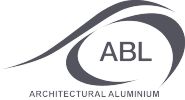 WHY SPECIFY ABL ARCHITECTURAL DECKING?
ABL Architectural supplies ready to install aluminium decking suitable for a wide range of applications notably for staircases, bridge deckings and flooring used in walkways and balconies. We offer a large range of sizes and load bearing profiles which can be purchased in standard lengths or bespoke cut-to-size lengths. ABL Architectural decking combines the functional possibilities of extrusion technology with the outstanding material properties of anodised aluminium. These qualities ensure that the product offers an attractive and modern aesthetic whilst strongly adhering to UK health and safety regulations.
Aside from the obvious aesthetic and technical appeal of ABL Architectural Decking, the product offers many benefits thanks to both the material properties of aluminium and the specialist design features it incorporates.
Quality team
We have a dedicated Quality team who oversee all activities and processes undertaken – obviously everyone is responsible for quality and we spend much time training and ensuring we have the correctl
y documented QA standards for everything we produce.
Our Quality team co-ordinates our work towards all the quality standards we maintain and are independently audited for. The company is fully conversant with APQP disciplines & the important administration required for this.
ABL is certified to BS EN ISO 9001:2015 and also adopts Advanced Product Quality Planning (APQP) procedures to ensure its processes are controlled, capable and repeatable.
View our certificate here.