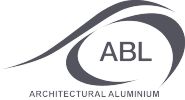 Technical Library
Visit the Technical Library for datasheets and information on load bearing capacity and fixings.
Our extensive range of aluminium decking offers architects and engineers alike, a wide range of profiles to suit the requirements with regard to load bearing capacity, performance and appearance. These can be purchased in standard lengths or bespoke, cut–to-size lengths. Additionally in most cases aluminium decking can be supplied ex-stock.
Please visit the Technical Library for more information about load bearing capacity and fixing methods.
Should you require any further information, the technical team at ABL Architectural is happy to assist with any technical questions you may have with regard to its products. In addition, we can provide calculations for your application including the permissible loads and permissible deflections across all of our profiles. Our technical team are also able to offer tailored joining and application solutions that can meet any number of unique on-site challenges.
Please note that a range of anodised aluminium joining and fixing accessories are available to enhance technical performance and ensure continuity of the anodised aluminium aesthetic of the application. We will happily advise you as to which accessories are best suited to your needs. Further information can be found in the Technical Library
ABL Architectural decking offers versatility and tailored performance with its range of unique profiles. The system is precision engineered in lightweight aluminium with a modular connection system requiring no welding for assembly. Whilst further information on the design features of each respective decking; (Designer, Industrial and Grating), can be found on our home page. Each has specific benefits based on usage in different applications:
Designer: this decking is attractive in appearance and features cross-serrated edges that ensure safe walking. This makes designer decking the ideal choice for use in public areas. Slots have a maximum dimension of 3.5x8mm meaning that walking in stilettos or urban footwear is safe and easy.
Industrial: this decking is mostly un-punched and is suited to both building and transport applications. The surface is normally finned, but can be cross-grooved to increase its anti-skid characteristics in a longitudinal direction. Alternatively, smooth-surfaced decking can be given special surface treatment, for example, by applying a plastic coat containing sands.
Grated Tread Plate: A special combination of punching and embossing ensures safe walking in all directions, excellent water drainage and easy cleaning. The small inside dimensions of the punched holes of 10.5×10.5mm prevent larger sized parts, (eg. bolts and keys etc.), from falling through the grated tread plate planks.