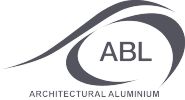 Our extensive range of aluminium decking offers architects and engineers alike, a wide range of profiles to suit an array of requirements such as load bearing capacity, performance and appearance. These can be purchased in standard lengths or bespoke, cut–to-size lengths. Additionally, in most cases aluminium decking can be supplied ex-stock.
ABL Industrial decking is suitable for a diverse range of applications and has previously been specified for use across a spectrum of sectors such as: transport, factories, portable maintenance applications and power stations.
ABL Industrial decking is mostly un-punched and is suited to both building and transport applications. The surface is normally finned, but can be cross-grooved to increase its anti-skid characteristics in a longitudinal direction.
Additionally, our Industrial decking is 100% recyclable and is maintenance free. For more information on how ABL Industrial decking can enhance your architectural application, please see our product benefits page.