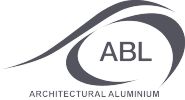 CONTINUING
PROFESSIONAL
DEVELOPMENT
ABL can assist you with your CPD via a seminar that will help you manage your own professional learning and growth. The focus of this seminar is New Aluminium Flooring, Bridges and Decking and is designed to provide the benefits that professional development can bring you in the real world.
RIBA CPD SEMINAR
The use of aluminium profiles can offer architects a new range of options for permanent walkways.
ABL Architectural's seminar covers product design, specification (including structural loadings), surface finishes, installation options, anti-slip ratings and environmental assessments.
The CPD seminar offers a perfect opportunity for you and your colleagues to learn more about the product and what options it offers compared to other materials – including the relative advantages / disadvantages of different substrates.
Aims:
To improve the understanding of aluminium walkways and review locations where the product had been specified
To outline the pros and cons of the product compared to other materials
To improve the understanding of the specification process and technical areas which need to be assessed prior to choosing a product
To outline lifecycle and environmental benefits of the product
Agenda:
Abl Architectural
Development of aluminium walkways
Technical assessment of different product profiles
Antislip ratings and considerations
Loading calculations and weight considerations (including traffic assessment)
Surface treatment / aesthetic options
Installation / maintenance options
Environmental and life cycle assessments
Understanding of aluminium compared to other materials
Case studies
Technical support to the specifications process
Questions
Availability of samples & other resources
Duration – 45 minutes
To reserve your place or for further details please contact us.