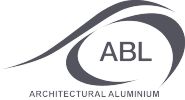 Product Benefits, Why Aluminium Decking?
Environmentally Friendly: 100% recyclable with no downgrading of its properties and very little energy required for re-melting
Appearance: features the striking, modern, clean and crisp aesthetic of anodised aluminium
Economical: saves money over time due to its longevity and the non-diminishing cash value of scrap aluminium
Non-Slip: ridges or drainage holes are machined into the aluminium decking meaning the decking adheres to safety regulations. This also ensures effective drainage reducing surface water, which, in turn, aids longevity
Virtually Maintenance Free: aluminium is an extremely durable metal meaning the decking does not need replacing or on-going surface treatment as an alternative such as hardwood might
Durable: aluminium is an extremely hard-wearing metal making it ideal for structures that need to withstand a large amount of use
Easy to Transport: Whilst being a very durable metal, aluminium is also relatively light. This means it is easy to transport to site and can be cut to length with a saw once at its destination if necessary
Service Benefits, What we offer:
We offer full technical support and site-visits if necessary
ABL Architectural is able to offer long and short cut lengths to meet any flooring dimension and configuration
Bespoke, customised profiles can be designed for special requirements and any applications that do not feature in our current product range.