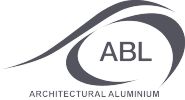 ExCel Aluminium Decking Walkway Refurbishment
Balustrade fabrication company – AJA Fabrications – selected ABL Architectural decking to refurbish the walkway of Warehouse K, on the periphery of the ExCel Arena in London. Surrounded by café's, restaurants and exhibitions, an aesthetic but also structurally robust product was required to form a walkway, used by thousands of people a year.
The installation of our decking was to 'up-spec' a similar product which was already in place, but didn't have the structural capabilities that were required. AJA selected our Designer profile 43344 which is best suited for areas of concentrated load points. The designer decking was also selected as its anti-slip surface and anodised finish make it ideal for areas of large footfall, where aesthetics and durability are crucial.
As the template of the decking was already in place – installation was even easier than usual – the planks were delivered in pre-cut bundles and were ready to install as soon as they arrived at site. This meant installation costs were kept to a minimum and the walkway was quickly re-open to pedestrians .
Given their experience in installing our product, AJA are happy to provide an installation service for other companies who wish to purchase the ABL Architectural range.