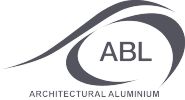 Our Aluminium Decking is Fully Fire Regulation Compliant
Recent changes have been introduced in regulations regarding building cladding, which includes balconies, where our aluminium decking products are used.
The requirements now is that all cladding and balconies on buildings over 18m high will have to be fire resistant, achieving class than A2-s1, d0 or Class A1 (under the European classification system set out in the standard BS EN 13501-1) subject to exemptions. Up until now regulations have allowed cladding to Class B and balconies were not regulated unless they formed part of an escape route.
We have taken our products through the testing process and, we are pleased to say, they passed with flying colours.
So if you're looking for a product to be used in your next building project which, as well as the many other benefits that our aluminium decking brings, you can rely on to be fully fire regulation compliant, get in touch with us today.